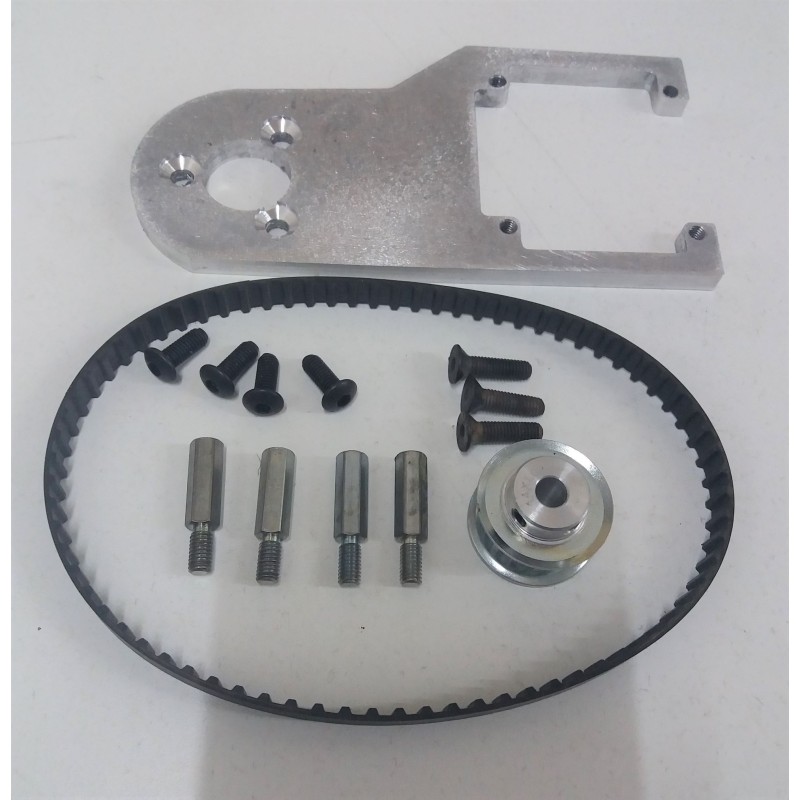 4" CNC ROTARY TABLE UPGRADE KIT
CONVERT ROTARY TABLE TO CNC
This bolt on kit will convert our rotary table # 100325 to CNC drive. 
It is a simple bolt on system that takes only minutes to install.
You will still be able to use the table manually with dividing plates etc. 
The bracket is designed to accept the standard square body NEMA 23 stepper motor ( not included). 
The drive pulley has a 1/4" bore and the belt is specifically fitted to use the special pulley that is standard on our rotary table, so there in no adjustment necessary.  The stepper motor should be rated at 250 OZ/IN holding torque.  
We can supply the stepper motor specially cabled for the Gecko 540 drive PART # 100325M or a motor ready for you to cable to your own driver.  Please contact us for details.  
NOTE:  THIS KIT FITS OUR  4.3" TILTING ROTARY TABLE # 100325